Nursing Services And Hospital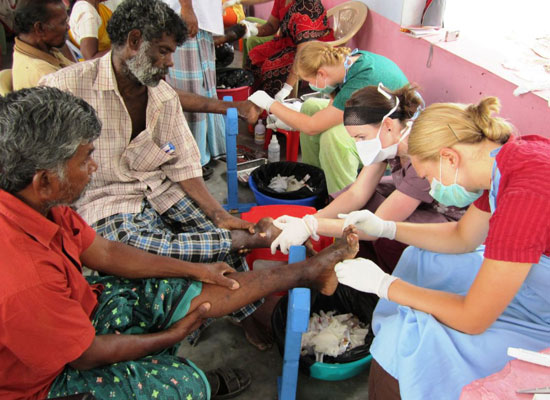 Overview
Gain unique insight and exposure to health care policies, politics, and delivery methods in a multicultural and rapidly changing region of India. Central to the program is an analysis of health reform intended primarily to improve health conditions of disadvantaged groups, particularly those in rural India, while also improving health care access for the population at large. Students carefully examine intercultural health and alternative healthcare practices in context of this country. The program gives students the opportunity to experience India's health system firsthand with guided, insightful visits to public and private health centres and hospitals.
Based in Jaipur and New Delhi, students in this program of Administration-Health Services and Hospital, examine theoretical and existing approaches to health care delivery in diverse communities across India, including in urban and rural areas. Through interdisciplinary coursework, field study, and meaningful site visits to public health centres, students scrutinize both "modern" and traditional medicine practices and delivery methods.
The program combines topical seminars and discussions with field-based learning around the themes of public health and community welfare. These themes are divided into modules so that students can contextualize the Indian reality, taking into account historical elements, current realities and emerging trends. Theoretical perspectives are provided through interdisciplinary seminars. Subsequently, educational excursions and community work experiences complement classroom work and provide opportunities for critical reflection around programmatic themes.
OTHER PROGRAMS