Health and Human Rights
Program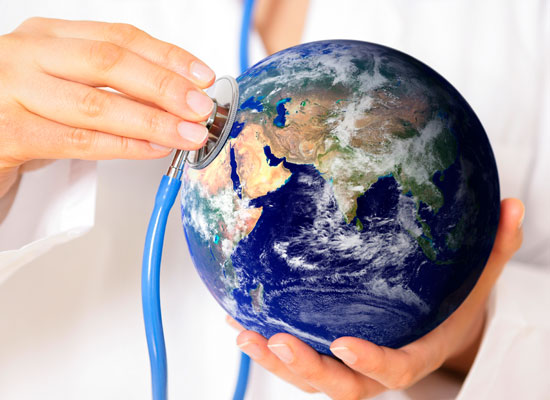 Overview
These programs make the students aware of social problems faced by developing countries and involve them in a more meaningful way. The idea is to pull people out of their comfort zone and push them to think more critically about the world and themselves, and become engaged and responsible global citizens. Through this program students can work with government and agencies which are working in the specific fields
Here you explore the links between public health and human rights, with a focus on women, children, tribal, and other marginalized and vulnerable populations in India.
This program studies the relationship between human rights and health in a field-study context. Students will analyze specific case studies that illuminate the problems, prospects, and potential methods of promoting health. Advocacy efforts for health and human rights on the national and international levels are also examined, while considering relevant international declarations such as the Universal Declaration of Human Rights and the International Covenant on Economic, Social and Cultural Rights.
Description
Students will spend time at leading local and regional institutions. Students will also spend a week interning with a local organization or an individual who is actively working for public health and positive change in India.
The program also includes basic learning of Hindi and a home stay with an Indian host family located in Jaipur
Academic highlights / Highlighted Topics
Topics of study include:
The political economy of health (globalization, the WTO, the IMF and World Bank)
Health" and its relationship to human fulfilment
Regional and grassroots approaches to improving access to health care
Social determinants of health (poverty, oppression, caste, and hierarchy)
The meaning of "human rights" in relation to health and state sovereignty
Duration
4 – 5 Week Customizable
Location / Destinations covered
Delhi – Jaipur – Agra
Course panellist
Prof. Bhawani Shankar Garg, the Chancellor of Rajasthan Vidyapeeth kul and also President of Janardan Rai Nagar Rajasthan Vidyapeeth, Udaipur. Professor Garg second to none in the field of development of people's education and the education of "SARVAHARA".
Enhance your experience
Course extension on individual basis is available for this program.
Pre-requisite Subjects
Community Health
International Development And Social Change
Health Education
Asian Studies
Health And Society
International Relations And Community Health

Instruction Language(s):
English
Hindi
Excursions
What a country INDIA is! Its palaces, vibrant museums, mountains, wild life, deserts, restaurants, etc - it is a country that wears its cultural sophistication on its sleeve. We have an experience of introducing international students to the best of INDIA.
By letting our experts handle all the logistics, you can be sure that you'll have the time and confidence to take advantage of all its pleasures!
Sightseeing of the Pink City – Jaipur : Jaipur, the City of Victory, a land of natural beauty and great history is chaotic and congested, but still has a habit of tickling travellers pink. Stunning hilltop forts, glorious palaces and brilliant bargain-filled bazaars, are the favourite spots for tourists. Many old and neglected palaces and forts in Jaipur have been converted into heritage hotels.
Day trip to Pushkar :  A sacred town for the Hindus, boasting of the one and only temple dedicated to Brahma. It is a sleepy; lakeside settlement with Ghats, a dip in whose waters and worship in temple ensure salvation. The mystical water is also believed to cure skin diseases, making Pushkar the Lourdes of the East.
Sightseeing of New Delhi : The capital city of India and locally called Dilli is the main arrival point for overseas tourists. A day tour takes you to Red Fort, Jama Masjid, Humayun's Tomb and Qutub Minar. More imporant places like Lotus Temple and Akshardham Temple can also be added along with a shopping trip to make your Delhi tour complete.
Visit to TAJ MAHAL : It is the epitome of Mughal art and regarded as one of the wonders of the world. An "elegy in marble" or some say an expression of a "dream" , Taj Mahal (meaning Crown Palace) is a Mausoleum of queen Mumtaz Mahal. It was built by her husband Shah Jahan, a Mughal emperor of India. . The stunning architectural beauty is beyond adequate description, particularly at dawn and sunset.
Housing
Accommodation in pre checked and approved guest houses, home stays and 4 star hotels.
Students must show proof of medical coverage while overseas.